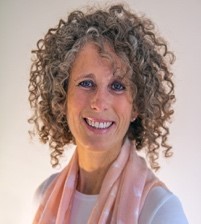 Contact Details:
Carrie Lewis Hypnotherapy
Mobile: 07551216871
Email: hello@carrie-lewis.co.uk
Web: www.carrielewishypnotherapy.co.uk
Instagram – carrielewishypno
LinkedIn: Carrie Lewis
With a background in Person-Centred Counselling and Solution Focused Brief Therapy and well over 20 years therapeutic experience I have developed a growing fascination with neuroscience; understanding how our amazing brains works and in particular how we can create lasting positive change – the fascination to learn more led me to study and subsequently practice Solution Focused Hypnotherapy.
Solution-focused hypnotherapy is a powerful psychotherapeutic tool for reducing anxiety and stress and for breaking destructive patterns. The approach combines practical and clinically proven strategies with an understanding of how the brain works, which helps us to create meaningful change within a relatively short period of time.
Used on its own, clinical hypnotherapy is a safe and deeply relaxing natural state of trance similar to meditation and when used in a therapeutic setting provides a powerful tool to allow access to the subconscious mind. It uses relaxation; positive suggestion and visualization to break negative thought patterns creating new insights and understandings, thereby helping you achieve positive change. Used in conjunction with solution-focused therapy, it allows you to change the way you see things and formulate solutions in a calm and safe environment.
"I am so grateful to have given this time to myself, I have learnt so much about myself, understanding how my brain has been working for so many years creating survival habits that have caused me such distress. It has been truly inspiring to see myself changing becoming more confident and happier than I've felt in years. I know I am just beginning to tap into my true potential! Thank you!" Full-time Parent, Bath.
I have extensive experience working with young people in particular helping them to reduce anxiety and essentially cope much better during this transformative and often challenging time in their lives.
For more information on the many conditions that I can help with please visit www.carrielewishypnotherapy.co.uk
Or please call me for an informal chat to see how I can help you.